Return to Nav
Contact Our Vancouver Office
---
---
Products Offered at ADP Canada Vancouver
Small Business
1 - 49 employees
Midsized Business
50 - 999 employees
Large Business
1000+ employees
Recent Customer Successes with ADP Canada Vancouver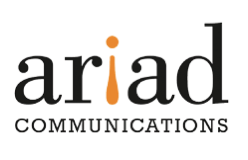 Ariad Communications is a marketing agency that focuses on developing - motivating, strategic and creative content for clients in financial services, health care, business services and consumer marketing. Ariad Communications has been named as one of the best places to work in Canada by the Great Place to Work® Institute Canada, and views their employees as their most important asset.

pt Health Care Solutions Corp. is one of Canada's fastest growing health care services companies, delivering patient-centred care in physiotherapy, chiropractic, occupational therapy, chiropody, sports medicine, athletic therapy, massage therapy, and naturopathic medicine through its 100 clinics. pt Heath also connects Canadians with specialized care through national affiliated clinics.

SPIROL Industries is the Canadian division of SPIROL International, a leading manufacturer of engineered fasteners, shims, pin and insert installation machines, and parts-feeding equipment. The location in Windsor, ON, is one of SPIROL's 12 locations worldwide that produce approximately two-billion metal components each year for a diverse client base.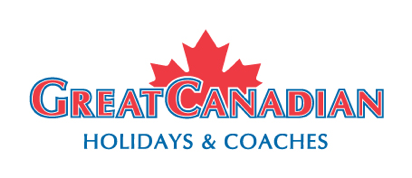 Great Canadian Holidays and Coaches is one of Ontario's leading motor coach and tour operators servicing clients from East Toronto to Windsor. The company operates a full motor coach division with a fleet of more than 50 modern coaches operating out of three locations. The tour division offers a broad array of multi-day getaways geared towards a wide range of travellers.
About ADP Canada Vancouver
4720 Kingsway
18th Floor
Burnaby
,
British Columbia
V5H4N2
CA
Hours of Operation
Sales Office Open 24/7. Client Services 9am-5pm.
| | |
| --- | --- |
| Monday | Open 24 hours |
| Tuesday | Open 24 hours |
| Wednesday | Open 24 hours |
| Thursday | Open 24 hours |
| Friday | Open 24 hours |
| Saturday | Open 24 hours |
| Sunday | Open 24 hours |
ADP Canada's Vancouver location provides expertise and support to a comprehensive range of payroll, time and labour management, comprehensive outsourcing, and human resources management services. As a major client service center, ADP in Vancouver provides support for TeamPay by ADP®, ADP Workforce Now, and ADP Workforce Now Comprehensive Services.  From small business payroll software to enterprise human resources solutions, our team in Vancouver will help you work smarter and propel your business forward. Located in Burnaby, British Columbia, ADP is directly opposite Metrotown Station, a 20-minute Skytrain ride from downtown Vancouver. Located in the Metrotower Office Complex right next to Mall Metropolis at Metrotown, ADP is surrounded by many restaurants, shops, and other amenities. Central Park is located just west of ADP's office within short walking distance. ADP is proud to be a part of Vancouver's growing economic activity and diverse range of industries.
www.adp.ca
Take advantage of our tools and resources to support your business on the road to success.